OCCHNET clients can expect a comprehensive range of services delivered by competent and qualified registered professionals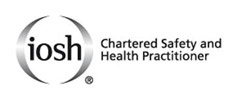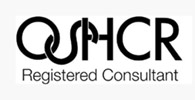 Hazard Identification / Legislative Compliance, Occupational Hygiene and Safety Audits

The fundamental roots of Occupational Hygiene lie in the identification, recognition and evaluation of workplace health hazards, arguably there is no-one better placed to undertake this role.
COSHH Assessments / Exposure Monitoring / Assessor Training / Workplace Assessments

The Control of Substances Hazardous to Health Regulations requires a suitable and sufficient assessment of the risk to health posed by working with substance that are hazardous.
Very often, both in order to determine the risk to health and as a consequence of the COSHH assessment there is a requirement to measure exposure by undertaking exposure monitoring.
Manual Handling Assessments /Manual Handling Training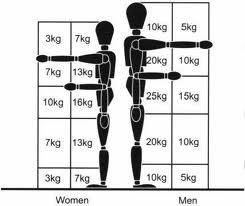 Legislation requires an appropriate manual handling assessment and training. Bad backs caused by inappropriate handling procedures cause a significant number of lost work-days and can cost a company dearly.
Noise Assessments / Workplace Noise Surveys / Noise Awareness Training / Legislative advice and noise solutions

Noise mapping and exposure monitoring give important information about individual exposure, the risk of hearing damage, the likelihood of future claims for NIHL (noise induced hearing loss) and importantly the appropriate noise abatement pathway.
Risk Assessment / Risk Assessor Training / Risk Awareness Training / Workplace Audits

Risk assessment is the basis of all health & safety. Ensuring correct training, knowledge and competence will lead to less workplace risk and less lost time.
Environmental Management Systems Consultancy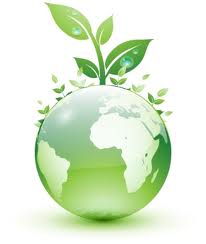 Development of EMS systems and assistance in attaining accreditation to ISO 14001, EMAS, IEMA Acorn Scheme, BS8555
Environmental Auditing, Policy Statement development, Environmental Permitting
Display Screen Equipment Training and Assessment

The DSE regulations 1990 identify VDU users and stipulate the requirement for assessment, training and where necessary the provision of eye sight tests.
Vibration Assessments / Awareness Training / Guidance

The Physical Agents (Vibration) Directive 2005 was the first ever specific legislation with regard to Vibration in the UK. Risk assessments, training and information are all required.
Drugs and Alcohol Awareness Training

Ensuring that managers and staff are aware of not only their duties under legislation but tell-tale signs of problems.
Stack Emissions Testing, Environmental Monitoring

Emissions testing in accordance with regulating authority requirements. Environmental impact monitoring to fulfil EMS/14001 requirements.
Local Exhaust Ventilation Testing

COSHH regulations require the thorough examination and test of local exhaust ventilation (LEV) at least every 14 months.
DSEAR (Dangerous Substances and Explosive Atmospheres Regulations) Assessments / Zoning

Practical advice and zoning surveys